Mansion Meets Townhouse in Rosedale
Absolutely stunning, light-filled mews style townhouse in a historic Rosedale mansion. The unique floor plan allows for endless possibilities. Enjoy cooking in your state of the art kitchen, overlooking a beautiful cobblestone patio and garden or bbq with friends in your private, oversized patio.
This south Rosedale home is minutes to the TTC, Bloor Street shopping & restaurants, and only steps to Toronto's top public & private schools & lush ravine system.
Opportunity to live on one of the most coveted streets in north Rosedale. This character family home is both spacious and functional with five generously-sized bedrooms, a sprawling main floor, and a private drive. Quiet tree-lined street ideal for families.
Close to TTC, Chorley park and the retail shops of Summerhill ave.
Local schools: Whitney, OLPH, Branksome & Mooredale.
Year-long lease preferred but will consider a shorter term.
CONTEMPORARY LUXURY
IN HOGG'S HOLLOW
Nestled alongside the Don River in picturesque Hogg's Hollow, 77 Plymbridge Rd is the perfect escape for those who love the city, but prefer the peace and quiet of a family neighbourhood in a Muskoka-like setting! Built just three years ago by Jay Gibson and designed in collaboration with Allan Rae, this family home is a contemporary masterpiece.
Your Downtown Dream Condo
Located steps to vibrant King West, Fort York, and the exciting new STACKT Market, PH5 at 38 Niagara is the perfect location for those who love the action of downtown Toronto.
One of the standout listings of the fall condo market, this three-story unit, has been renovated throughout with careful consideration given to functionality & style. This two-bedroom, three-bathroom condo is approximately 1300 sq. ft. in size and is spread across two levels with an additional private rooftop terrace!
Spectacular Georgian Style in
North Rosedale
Baldwin England Exclusive Listing
This spectacular Georgian Style home is located in the heart of North Rosedale on the desirable south side of Douglas Drive. The home is unique to the neighbourhood as it is only 14 years young. Developed and designed by Nathan Schmerler in 2005, 115 Douglas Drive boasts a number of functional and attractive features that make it a standout family home, in one of the most prestigious neighbourhoods in Toronto.
the baldwin england approach
When working with us, we strive to take care of the details of your listing or purchase from day one. No matter the price point, from neighbourhood knowledge to fierce negotiation, we know that our clients expect the best and it's our job to deliver.
We work with each client to strategize the goals and expectations of their purchase or sale in order to achieve the most productive outcome in the time frame provided. And most importantly, we are available and accountable to our clients. When you sign on to work with us, you get both of us. We love our clients and go the extra mile to ensure their needs are always met.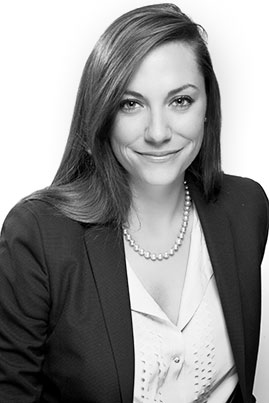 I'm a realtor who works with clients that want to focus on their jobs and families while I take on the stress of their move.
As a full time working parent and spouse, I know how little time is left at the end of the day to worry about moving; and let's face it, moving can be STRESSFUL!
I will work tirelessly to manage your move from beginning to end to ensure you the most stress-free process possible.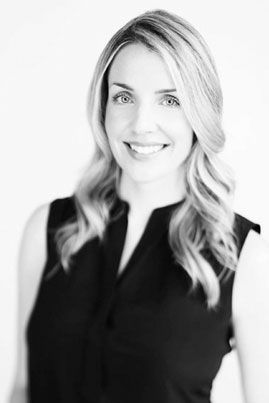 When deciding which real estate agent to go with, it's imperative that agents and their clients identify with one another. Being able to communicate and connect with your agent is crucial to any client relationship, so lets dive into my background to give you a better idea of where I come from and my approach to real estate.
I am originally from London, Ontario. In 2001 I came to Toronto to obtain my undergraduate degree from the University of Toronto. In 2005 I graduated with a Specialist Degree in History and a Minor Degree in Political Science.
"Jessica and I have worked together for a long time through many purchases and sales. Even in some very tough and unforeseen circumstances, she has always remained patient, trustworthy and professional.
She is the only agent I would choose to work with."
"It's a shame one can only choose three attributes to best describe Valerie. She is well versed in all things relating to real estate, smart, and a pleasure to work with. If it weren't for Valerie's tenacity, I would have never bought my home. After a 2-year housing search, I found Val, and she found me a house. Valerie went above and beyond to find me a house in my dream location (which I was told by 2 other agents was out of my price range). She worked tirelessly to find me the gem and has been supportive and helpful beyond expectations. I would highly recommend Valerie for any real estate needs."
"Jessica was such a pleasure to work with. Buying and selling real estate is stressful and she made the process so straightforward and easy to understand. She is punctual, professional and so easy to get along with. She really knows the market and asks all the right questions to get you what is important in the perfect home. She has a great feel for staging, photography and property value sensitivities. She really looks out for the needs and wants of her clients. She made the transactions painless and was a pleasure to work with. Thank you, Jessica, for all your hard work and dedication."
"Over the past 5 years, we have worked with Val for the purchase and sale of our first house and subsequently the purchase of our current home. Val was quick to understand our needs and steer us in the right direction. Val's professionalism made the process far less stressful than it could have been and we will definitely use her again in the future!"