Welcome Home to Summerhill
Welcome to 393 Summerhill Ave in North Rosedale, an exceptional custom renovation where no detail has been overlooked. This thoughtfully laid-out home maximizes storage and space with contemporary style and sophistication.
In 2015 the home underwent a complete transformation and now boasts many if not all of the characteristics that buyers will have on their must-have list. This is an incredible opportunity to own an affordable turn-key home in the heart of one of the best neighbourhoods in Toronto.
Oasis in the Sky at St. Regis
Welcome to 3275 square feet of glorious space in this 2 bedroom, 3 bathroom condo. Outfitted with floor to ceiling windows, 10-foot ceilings and breathtaking views of the Toronto skyline.
Located in the heart of Leaside, this charming Centre Hall literally has it all! Renovated throughout with every convenience needed for a growing family.
The formal living room is home to a wood-burning fireplace and loads of built-in storage.
Buyers will love the chef's kitchen outfitted with Sub Zero, Viking, and Miele appliances along with a fantastic amount of storage for all of your culinary needs.
Located on one of the most coveted streets in North Rosedale, 3 Whitney Avenue is the perfect place to call home for those who love the look of a heritage residence with the convenience of a custom-built home.
Renovated from top to bottom by JTF Homes, 3 Whitney Avenue underwent a complete transformation in 2016 through the creative genius of Jay Gibson. The highest level of finishes and craftsmanship transformed this stately property into the contemporary masterpiece that it is today.
the baldwin england approach
When working with us, we strive to take care of the details of your listing or purchase from day one. No matter the price point, from neighbourhood knowledge to fierce negotiation, we know that our clients expect the best and it's our job to deliver.
We work with each client to strategize the goals and expectations of their purchase or sale in order to achieve the most productive outcome in the time frame provided. And most importantly, we are available and accountable to our clients. When you sign on to work with us, you get both of us. We love our clients and go the extra mile to ensure their needs are always met.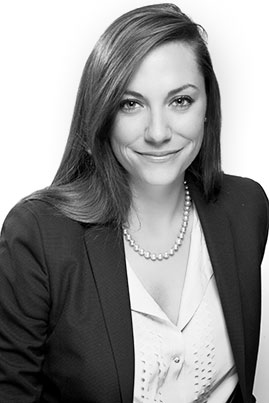 I'm a realtor who works with clients that want to focus on their jobs and families while I take on the stress of their move.
As a full time working parent and spouse, I know how little time is left at the end of the day to worry about moving; and let's face it, moving can be STRESSFUL!
I will work tirelessly to manage your move from beginning to end to ensure you the most stress-free process possible.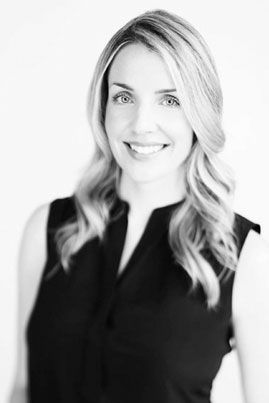 When deciding which real estate agent to go with, it's imperative that agents and their clients identify with one another. Being able to communicate and connect with your agent is crucial to any client relationship, so lets dive into my background to give you a better idea of where I come from and my approach to real estate.
I am originally from London, Ontario. In 2001 I came to Toronto to obtain my undergraduate degree from the University of Toronto. In 2005 I graduated with a Specialist Degree in History and a Minor Degree in Political Science.
"Jessica and I have worked together for a long time through many purchases and sales. Even in some very tough and unforeseen circumstances, she has always remained patient, trustworthy and professional.
She is the only agent I would choose to work with."
"It's a shame one can only choose three attributes to best describe Valerie. She is well versed in all things relating to real estate, smart, and a pleasure to work with. If it weren't for Valerie's tenacity, I would have never bought my home. After a 2-year housing search, I found Val, and she found me a house. Valerie went above and beyond to find me a house in my dream location (which I was told by 2 other agents was out of my price range). She worked tirelessly to find me the gem and has been supportive and helpful beyond expectations. I would highly recommend Valerie for any real estate needs."
"Jessica was such a pleasure to work with. Buying and selling real estate is stressful and she made the process so straightforward and easy to understand. She is punctual, professional and so easy to get along with. She really knows the market and asks all the right questions to get you what is important in the perfect home. She has a great feel for staging, photography and property value sensitivities. She really looks out for the needs and wants of her clients. She made the transactions painless and was a pleasure to work with. Thank you, Jessica, for all your hard work and dedication."
"Over the past 5 years, we have worked with Val for the purchase and sale of our first house and subsequently the purchase of our current home. Val was quick to understand our needs and steer us in the right direction. Val's professionalism made the process far less stressful than it could have been and we will definitely use her again in the future!"